Patrick Oosterbroek - 12 / May / 2023
QCY T17, a worthy successor to the QCY T2C!
In the world of wireless earbuds, finding the perfect combination of exceptional sound quality, comfort, and affordability can sometimes feel like an endless search. However, the QCY T17 earbuds aim to break that pattern by offering an impressive audio experience at a budget-friendly price. Let's dive deeper into the features and performance of these remarkable earbuds.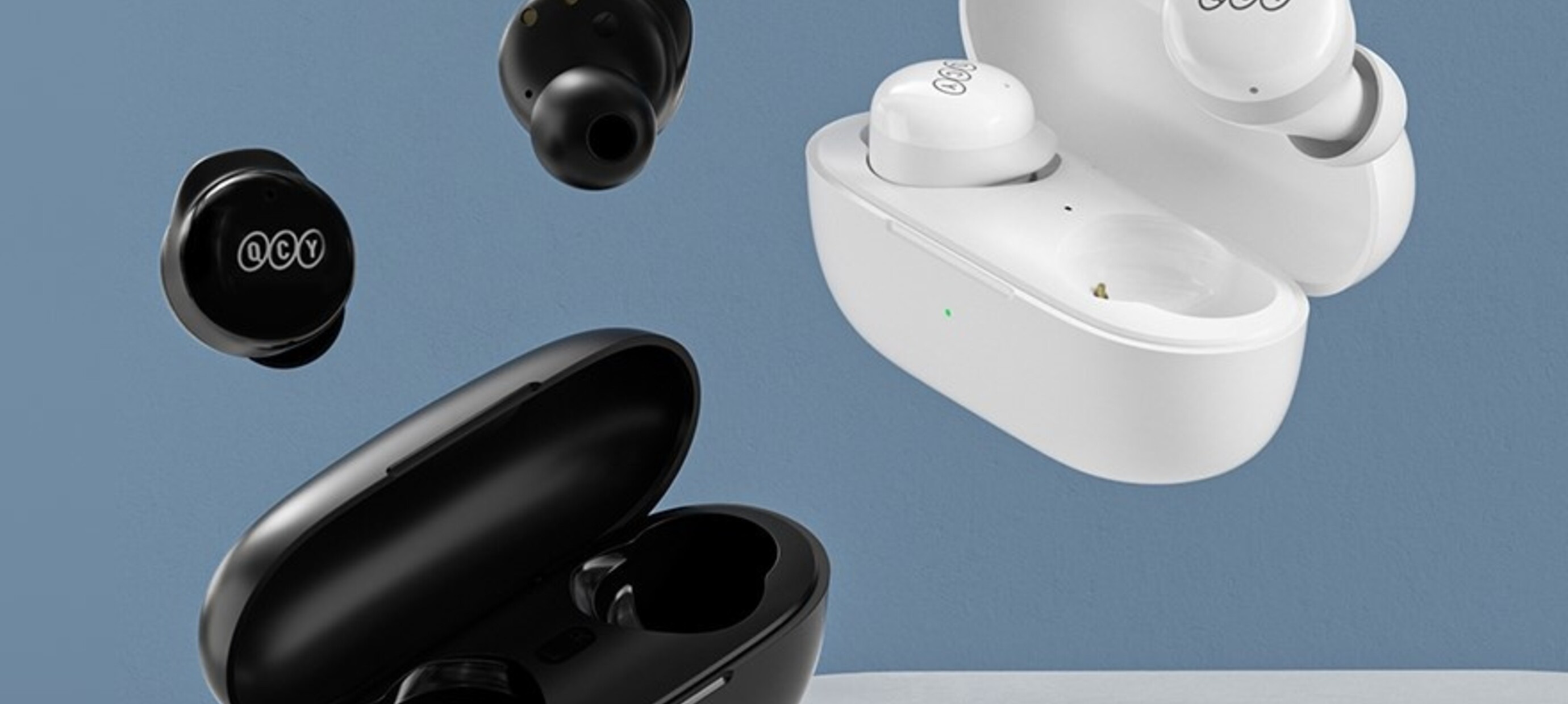 Sleek Design and Comfort
The QCY T17 earbuds come in an elegantly designed charging case that is compact, lightweight, and easy to carry. The earbuds themselves have a minimalist yet stylish design, fitting comfortably in your ears. With multiple sizes of ear tips included, you can find the perfect fit to ensure hours of enjoyable listening without discomfort.
Exceptional Sound Quality
One of the standout features of the QCY T17 earbuds is their impressive sound quality. Equipped with 6mm dynamic drivers, these earbuds deliver rich, immersive audio with well-defined highs, mids, and satisfying bass. Whether you're listening to your favorite music, engaging in a phone call, or watching videos, the T17 earbuds provide a delightful audio experience.
Advanced Bluetooth Connectivity:
The QCY T17 earbuds utilize Bluetooth 5.0 technology, ensuring a stable and reliable connection. You can easily pair them with your smartphone, tablet, or any other Bluetooth-enabled device. The earbuds have a strong wireless signal reception, providing a seamless listening experience without annoying interruptions.
Intuitive Touch Controls
Controlling your audio playback and managing calls with the QCY T17 earbuds is a breeze. The touch-sensitive controls on the earbuds allow you to play/pause music, adjust volume, skip tracks, and answer/reject calls with a simple tap or swipe. The intuitive interface gives you full control without needing to reach for your device.
Extended Battery Life
Battery life is a crucial factor when it comes to wireless earbuds, and the QCY T17 does not disappoint. These earbuds offer up to 4 hours of continuous playtime on a single charge. The portable charging case can provide an additional 18 hours of battery life, allowing you to enjoy your favorite tunes throughout the day without worrying about running out of power.
IPX5 Water Resistance
With an IPX5 water-resistant rating, the QCY T17 earbuds can handle sweat and light splashes, making them perfect for workouts or outdoor activities. This feature ensures that your earbuds remain protected during intense exercise sessions or if you get caught in the rain.
Conclusion:
The QCY T17 earbuds offer an exceptional audio experience at an affordable price point, making them an attractive choice for budget-conscious music enthusiasts. With their sleek design, comfortable fit, advanced Bluetooth connectivity, and impressive sound quality, these earbuds are a standout in their price range. Whether you're an avid music lover, a frequent caller, or someone who enjoys wireless convenience, the QCY T17 earbuds deliver on all fronts. Say goodbye to tangled wires and experience the joy of wireless audio with the QCY T17 earbuds.