23 / May / 2020
Opening of QCY Nederland!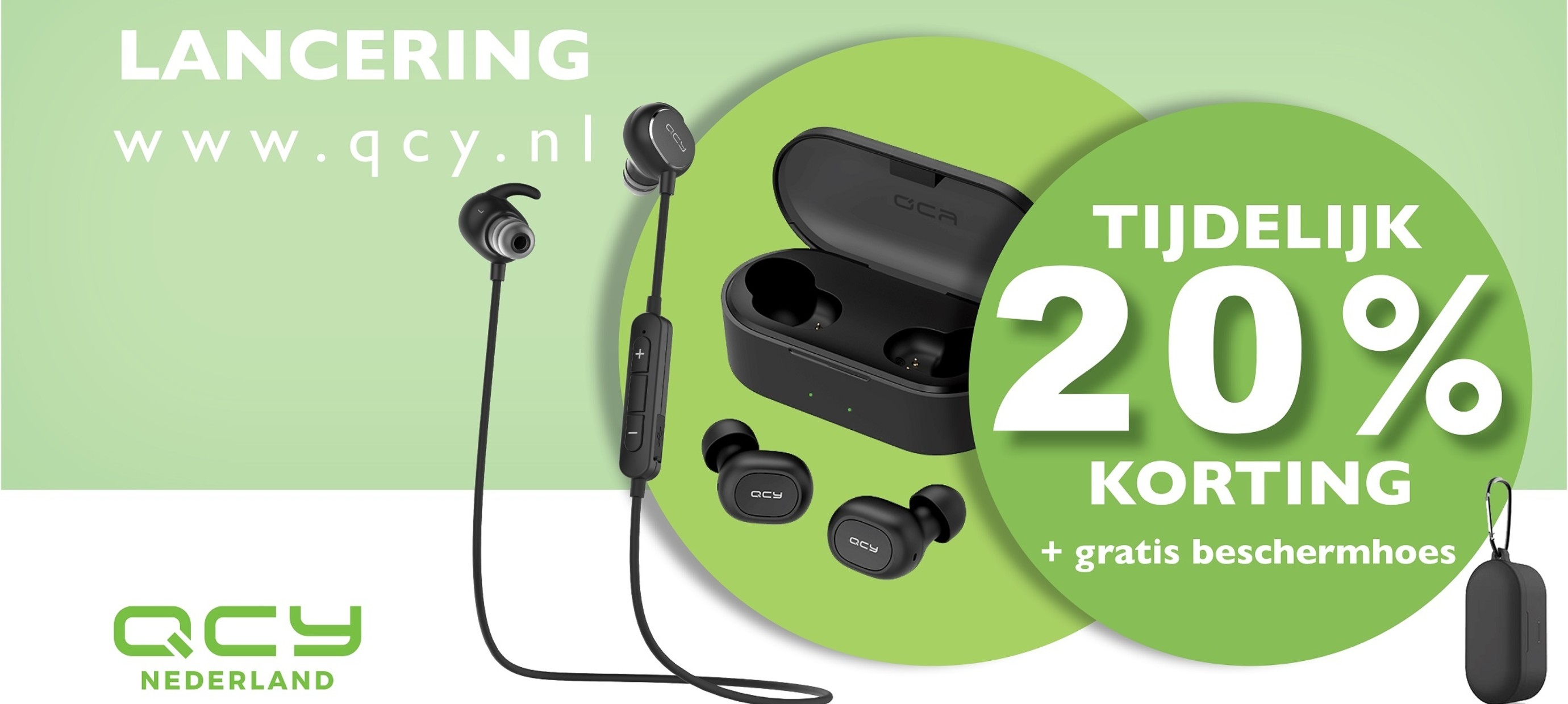 Our new webshop is a fact! From 1 May 2020 we as TechPunt launch the earphone webshop www.qcy.nl. This is the new shop where we have joined forces with China's largest manufacturer of Bluetooth earplugs, QCY China.
At TechPunt we started selling products of QCY in 2017. Since then, we have slowly expanded the QCY range to the complete range. After many positive experiences from customers, we travelled to China in 2019 to visit QCY's factory and office. We made arrangements with QCY to take over the distribution and sales of QCY products in the Benelux. In this way we are currently the only official distributor for QCY in the Benelux.
For the entire Benelux we are now the official distributor, which means that you can contact us for all QCY products for the lowest price! In addition to the lowest price, we ship every order from 50 euros completely free of charge. All this together with the service you are used to from TechPunt.nl.
Until 31 May you can use our opening offer, with the discount code "OPENING" you get a 20 percent discount on the entire range.
Should you miss any QCY products or do you have any further questions, you can always contact us!